Shrek is a 2001 American computer animated film directed by Andrew Adamson, and produced by DreamWorks Animation. This is Dreamworks second film. In this movie, a green ogre named Shrek finds a donkey named "Donkey" and a princess named Fiona, who is later going to be captured by an evil villain named Lord Fraquaad, so Shrek and Donkey rescue her, and try to stop Lord Fraquaad from his evil plans.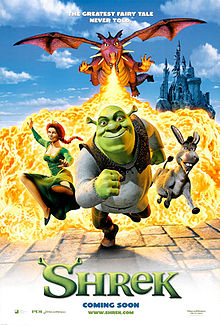 Ad blocker interference detected!
Wikia is a free-to-use site that makes money from advertising. We have a modified experience for viewers using ad blockers

Wikia is not accessible if you've made further modifications. Remove the custom ad blocker rule(s) and the page will load as expected.