Alvin and the Chipmunks is a 2007 American computer animated comedy film that was directed by Tim Hill, and produced by Fox 2000 Pictures. In this film, three chipmunks named Alvin, Simon, and Theodore, are taken to a large business building where a man named Dave Seville works at, until he finds out about the chipmunks that night. But another man named Ian Hawke, plans on stealing the chipmunks so he can become rich and famous.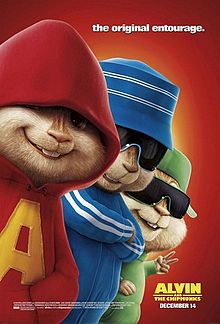 Ad blocker interference detected!
Wikia is a free-to-use site that makes money from advertising. We have a modified experience for viewers using ad blockers

Wikia is not accessible if you've made further modifications. Remove the custom ad blocker rule(s) and the page will load as expected.